Health and Fitness for All






Driscoll Fitness
Health and Fitness for All
ABOUT THIERRY
Hi, my name is Thierry, I am a dedicated, life long sports person and I am passionate about the promotion and benefits of Health and Fitness. I founded Driscoll Fitness to engage my interests and knowledge, to improve peoples lives and to work in a subject that is dear to my heart.
I have over 20 years experience in a top end endurance and power sport, cycling, including competition at Local, Regional, National and International levels. With my extensive knowledge and experience, I am the perfect trainer to help you reach your fitness, health, core strength and weight management goals.
So get in contact today to discuss your goals, and make that first step toward a fitter, stronger, faster, leaner, healthier you.
CORE VALUES
Mission statement ' At Driscoll Fitness our aim is to promote health, well being and fitness, we will be our clients' partner in achieving their goals'.
Education, we aim to be informative and educate our clients, as well as keeping ourselves up to date with the latest techniques and research.
Integrity, knowledge and friendliness.
Confidentiality, we will never divulge your information or sensitive data with another party, without your express approval.
Internet Privacy Policy, we will never sell or pass your details on without your approval.

Locations Served and Techniques Used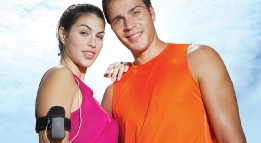 Location / Areas Served
I am based in the West London area near Twickenham, I cover the following areas;
Twickenham

Richmond

Hampton

Chiswick

Teddington

Kingston

Ashford

Heathrow Hotels

Central London on arrangement and with an additional fee.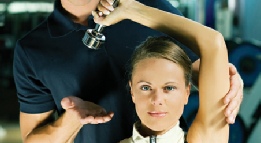 Techniques Employed
I use a variety of techniques and training methods including;
Endurance Training

Circuit Training

Resistance Training

Resistance Cables

Free weights

Core Strengthening Exercises

Body Weight Exercises

Boxing Exercises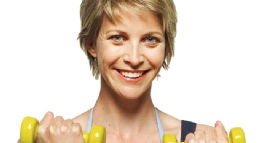 Advanced Techniques
For Sports people, fitter or more advanced individuals and depending on the clients needs, I can use more advanced techniques;
Interval and Fartlek Sessions

Altitude Training

Week or two week Training Camps

Advanced Hypertrophy Techniques

Endurance 'Blocks' and 'Split Sessions'

Power training for Sports People

Heart Rate Monitor use

Peaking for a competition
QUALIFICATIONS
Level 3 Personal Training

Level 2 Gym Instructor

Certificates in Circuit Training, Gym Cycling, Gym Based Boxing, Sports Nutrition.

Member of the Register of Exercise Professionals

Fully insured

Member of British Cycling

Studying towards British Cycling Coaching Qualifications

Experienced in group leadership and sporting holidays